Please find below the DoctorNow payment options and treatment fees for our private GP practice
Due to an increased demand for our services, our current membership offering is on hold, to ensure we are able to maintain the service requirements for our existing members.
We hope to open membership again soon, but in the meantime please register your interest by emailing membership@doctornow.org and you will be added to our waiting list and contacted once membership reopens.
If you need an appointment today, please see our Non-members option and contact us by phone on 01494 410 888 or by
filling out an enquiry form.
You do not need to be a member of DoctorNow to access our services. Appointments can be made on a pay as you go basis.
For this option, each consultation is chargeable at the time of booking. Please find prices on our Services page.
Book an appointment with us today by phone on 01494 410 888 or by filling out an enquiry form.
For businesses, we offer efficient, cost-effective and flexible services, many of which can be delivered at your premises,
greatly reducing the downtime involved with employees seeing their GPs.
Our services can help to make your business more profitable, whilst being seen as a valuable benefit by your employees.
Try our calculator to work out how much your business could save.
Savings Calculator
Employees
*Calculation is worked out based on the CIPD Annual Survey Report for Absence Management released in 2018. The report reveals the average employee will take 6.6 days' absence a year.
Other businesses we have helped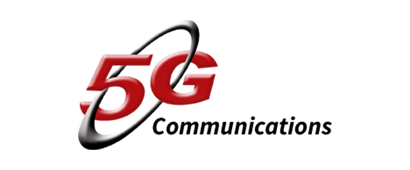 If a member of the 5G team becomes unwell, the company is able to quickly arrange for them to be seen by a GP.
This means that the employee does not have to worry about waiting for an appointment and possibly end up feeling more unwell in the meantime, affecting both their work and home life.
Benefits seen:
Fast access to GP appointments and extended clinic opening hours
Fast turnaround of diagnostic test results to aid diagnosis
Employees feel well supported by their company and are helped back to health as soon as possible
Reduction in the amount of sickness absence, the pressure such absence puts on the rest of the team and the consequent cost to the business
"My company's employees have benefitted from DoctorNow membership for several years now. We work in a fast-paced industry, and we are particularly impressed with the ease with which our team can speak to and see a doctor quickly. This is an invaluable service and one that brings significant savings and efficiencies to our business, the benefits easily outweighing the cost. The Wellwoman and Wellman health screening service is also an important benefit for my more senior personnel. Screening helps with early identification of any issues and enables them to proactively manage their health and wellbeing."

DoctorNow run a weekly GP clinic for staff at Softcat's head office in Marlow. Appointment slots are 15 minutes and the company runs an internal appointment booking system.
This means employees do not have to take time out of work to see a GP and identifying any medical issues early allows for any necessary treatment to start quickly.
Benefits seen:
Less waiting time to see a doctor
Early diagnosis and prompt start of any necessary treatment
Reduction in employee sickness absence and extra staff cover needed
Seen by employees as a valuable employer provided benefit
"Softcat Limited have used the DoctorNow service for a number of years with great success. We find the flexibility of holding regular in house surgeries a real benefit for our employees and, therefore, for the business too. The Doctor Now service allows our staff to receive treatment quickly, efficiently and in confidence. We have always found the GPs to be approachable, friendly and very knowledgeable. This service saves us, as a business, time and money and ensures our staff feel that Softcat is supportive of their needs."