If you are seeking fast, effective diagnosis and treatment, as well as support in the proactive management of your health and wellbeing, DoctorNow is your complete health partner.
We pride ourselves on being able to provide rapid access to a GP, flexible opening hours to fit around your lifestyle and longer appointment times to fully understand your treatment needs and options.
Everyone is welcome at DoctorNow – you do not have to be a member to use our service.
We also have our private outpatient centre, The Beaconsfield Clinic, for when you need to be referred for a specialist opinion or further diagnosis/treatment – this ensures continuity of care across a range of medical disciplines when you need it most.
If there is a service you require that is not listed here, please do not hesitate to get in touch on 01494 410 888 and one of our team will be happy to be of assistance.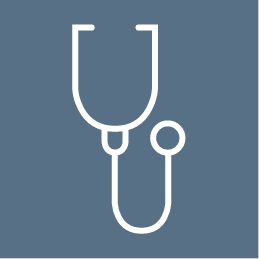 GP consultations
30-minute consultations – face to face, video and telephone – with our highly experienced GPs, who have a wealth of knowledge and wide range of specialist interests
Extended surgery open hours (early morning, evening and weekend appointments)
Membership options are available, providing peace of mind for a convenient annual fee. A non-member (pay as you go) option is also available. Home visits and out-of-hours consultations can be arranged for VIP24 and VIP24+ members (additional fees apply)
Please find prices here.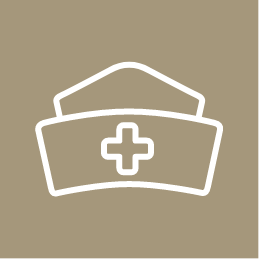 Nurse consultations
Our highly experienced team of practice nurses and healthcare assistants offer an extensive range of medical services. We offer 15 and 30-minute appointments; our team can advise accordingly on appointment length depending on your requirement.
Our services include:
Childhood immunisations
Health vaccinations
Travel vaccinations
Cervical screening
Ear wax removal
Hearing tests – audiogram/tympanogram
Wound dressing
Suture removal
Phlebotomy (blood taking)
ECG (electrocardiogram) and blood pressure monitoring (including the fitting of our ambulatory 24-hour ECG recording equipment)
Spirometry (lung function testing)
Cryotherapy
Vitamin B12 injections (if approved by a GP or consultant)
Sleep apnoea testing (results recorded are sent to a consultant for review)
Please find prices here.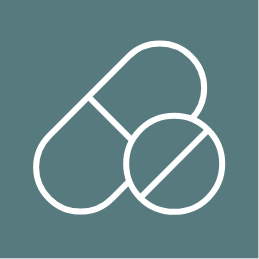 Prescriptions & medications
As a private GP service our doctors can only issue private prescriptions. We cannot issue NHS prescriptions. With private prescriptions, you pay for the cost of the medication rather than the NHS prescription fee. On occasion, the cost of the medication will be lower than an NHS prescription fee; however, costs will be higher for other medications. All pharmacies will fulfil private prescriptions; however, costs may vary between pharmacies.
Existing patients can request repeat prescriptions by clicking here and completing the online form.
To obtain your prescription, we can either post to your home address, arrange for you to collect from the practice or we can send it direct to the pharmacy of your choice (with the exception of controlled drugs which must either be collected or sent by recorded delivery either to you or to a designated pharmacy).
In addition, we can arrange for your medication to be delivered to your home or workplace by our pharmacy partner, Totally Pharmacy – please note a delivery fee will apply and payment for both the medication and delivery is made direct to the pharmacy.
We carry a limited stock of common medications at our surgery, which our doctors can dispense to patients during a consultation as appropriate, saving a trip to the pharmacy.
All dispensed medication is payable on the day of the consultation.

Laboratory tests
We offer an extensive range of private laboratory tests including:
A wide range of blood tests
Microbiology swabs
Urine tests
Cervical smears
It is essential for us to ensure that all medical tests selected are appropriate for you; therefore, in most cases you will need to book a consultation with a GP before any tests are carried out. If another healthcare professional has advised you to take a test, please bring written details with you to your appointment.
We offer a secure and fast turnaround of results. We will confirm during your consultation how your results will be communicated and the timeframe for when they are likely to be received.
We also offer some in-house instant tests at our surgery, carried out during your consultation:
Streptococcus A
Influenza A and B
Blood sugar levels
Additionally, we offer a colorectal cancer screening test, available following a GP consultation. The test kit is taken home and returned to the surgery for processing. Depending on the time of day the sample is returned, same day results are available.
Prices are available on request. All fees are additional to membership or consultation fees, and are payable on the day.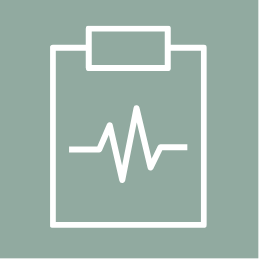 Health monitoring & diagnostics
DoctorNow offers a range of diagnostic tests and monitoring, which one of our GPs can discuss during your consultation.
These include, but are not limited to:
ECG (electrocardiogram)
24-hour ECG monitor
7-day Bardy ECG monitor (ambulatory heart monitor)
Ambulatory 24-hour blood pressure monitor
Serial blood pressure readings
Hearing tests – audiogram/tympanogram
Cervical screening
Cryocautery
Spirometry (lung function testing)
Referral for imaging tests e.g. MRI (magnetic resonance imaging), ultrasound, X-ray and CT (computed tomography)
Please find prices here.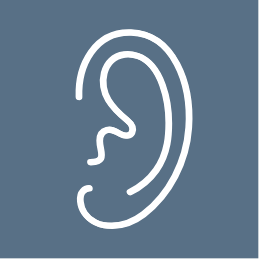 Earwax removal
We provide a range of safe and effective ear wax removal options. On examination of your ears during your appointment, we will be able to determine the best solution for you involving one or more of the following techniques:
Microsuction – this is the most common form of earwax removal and involves a clinician looking into your ear with a microscope which magnifies the ear canal. This makes it easier to assess and clean the ear using a suction device which does not require water
Irrigation – this involves a clinician flushing the ear with a gentle flow of warm water using specialist medical equipment
Instrumentation – this involves the clinician using a specialist medical instrument called a Jobson–Horne probe, which can be used to remove a collection of ear wax or other obstruction that is located by the opening of the ear canal
Please find prices here.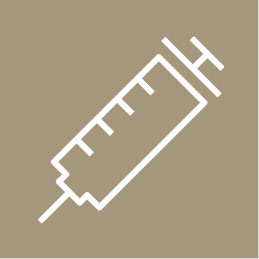 Health vaccinations & therapeutic injections
DoctorNow offers a range of vaccinations, some of which are not routinely available on the NHS or are restricted to specific age groups, including:
Meningitis B
Influenza – Quadrivalent (under 65s), FluAd (over 65s)
Chickenpox
Meningitis ACWY
Gardasil for Human Papillomavirus (HPV)
Pneumococcal (Pneumonia)
Shingles (over 50s)
BCG Mantoux test (at BCG clinic)
BCG vaccination (at BCG clinic)
We also offer a range of therapeutic injections:
Nebido injection
Vitamin B12 injection
Depo-Provera contraceptive injection
Prices are available on request. All fees are additional to membership or consultation fees, and are payable on the day.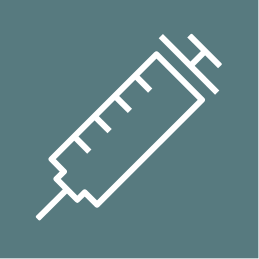 Childhood immunisations
The NHS offers a number of vaccinations both as part of the routine childhood immunisation programme and vaccinations for adults. Click here to view the NHS routine childhood immunisation schedule.
At DoctorNow, as well as offering vaccinations privately, we are also able to offer additional health vaccinations not routinely available on the NHS, or that are restricted due to NHS defined age groups. Please find a list of these here.
Prices are available on request. All fees are additional to membership or consultation fees, and are payable on the day.

Minor surgery
We run regular minor surgery clinics – with both afternoon and evening appointments available – for the removal of warts, cysts, skin tags, lesions, moles, ingrown toenails, along with other minor surgery procedures.
The clinics are led by our minor surgery lead, Dr Mia Murray MA MB BS MRCS MRCGP, who has extensive experience of performing minor surgery in General Practice over many years and regularly teaches on minor surgery courses for The Royal College of General Practitioners.
Please note, patients taking anticoagulants cannot be treated in our minor surgery clinic.
Please find prices here.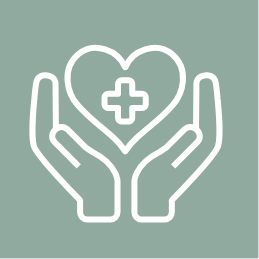 Health Screening
We understand now, more than ever before, the importance of individual and tailored healthcare. Taking control of your wellbeing will have a positive impact on your current health as well as providing you with a better quality of life for the future.
At DoctorNow we offer a range of screening medicals, which are useful tools for detecting illness but more importantly, they help us to understand wellness. Having regular check-ups will identify if there are any medical problems needing to be dealt with, and with our support will enable you to proactively manage your health and wellbeing.
Personalised health surveillance
Men's health
Women's health
Cancer screening
Heart health & cardiovascular disease
Long COVID
Lifestyle
Please ask our team for advice on which medical screening may be best for you.
Please find prices here.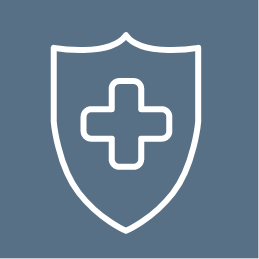 Occupational & corporate health
Occupational health services
DoctorNow offers efficient, cost-effective and flexible services, many of which can be delivered in the workplace, greatly reducing the downtime involved with employees seeing their GP. Our services can help to make your business more efficient, whilst being seen as a valuable benefit by your employees.
Pre-employment medical
Fitness to drive
Fitness to travel
Fitness to work
Racing driver medical
HGV driver medical
Please note that for some of the above medicals we may require a copy of the employee's NHS medical summary in order to be able to carry out the medical.
Management referrals
DoctorNow also offers independent medical reviews for employees who have been off sick long-term. These assessments are known as Management Referrals and are typically initiated, with the employee's consent, by a line manager or, in larger organisations, the HR department.
Corporate health services
We offer a range of corporate health services to ensure employees are in good health and are well informed as to how to optimise and proactively manage their health and wellbeing. Our corporate health services are good for corporate culture. Services include:
On site or remote GP services
Rapid diagnosis and treatment
Specialist referrals
Executive health screening
Health webinars – women's & men's health, stress resilience, sleep, general health and wellbeing
Please find prices here.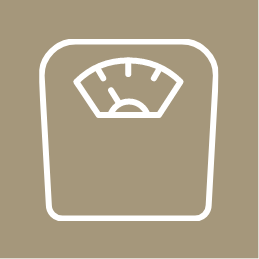 Weight loss programme
The PronoKal Method is a personalised weight loss programme under medical supervision, based on a protein diet. The aim is not only to lose weight but to maintain the results in the long term. Throughout the programme you will be supported by a multidisciplinary team of doctors, dieticians, technicians in physical activity and experts in coaching, who help to achieve short and long term weight loss goals.
Dr Richard Angwin is a qualified PronoKal doctor and offers personalised medical support.
Please find prices here.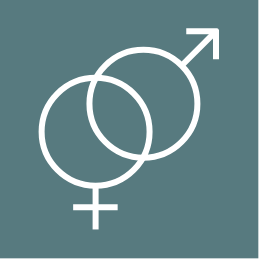 Family planning
We run regular family planning clinics – with both afternoon and evening appointments available – for the insertion and removal of contraceptive devices such as coils and implants.
The clinics are led by Dr Mia Murray MA MB BS MRCS MRCGP, who gained her Diploma in Family Planning in 2003 and has experience of working in a range of family planning clinics as well as providing contraceptive advice and the fitting of contraceptive devices in General Practice.
The types of family planning procedures we offer include:
Insertion of intrauterine device (Mirena/Jaydess/T-safe/Nova-T)
Removal of intrauterine device
Insertion of subdermal implant
Removal of subdermal implant
Depo-Provera injection
Please find prices here.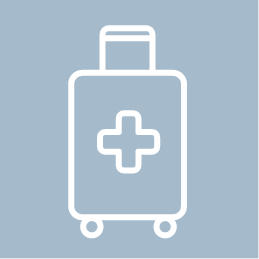 Travel health
Protect yourself whilst travelling abroad by getting yourself vaccinated against serious diseases found in other parts of the world.
Our team can help you understand the possible risks and discuss how you can stay best protected against a number of diseases.
Our recommendation is to book a consultation at least 8 weeks before you are due to travel. Some vaccinations need to be given well in advance to allow your body to develop immunity, and others may involve more than one dose spread over several weeks or months.
During your consultation, our team can support you in determining which vaccinations are required or that we recommend, depending on the areas you'll be visiting.
It is useful if you are able to bring an up to date record of your NHS vaccinations when attending the consultation.